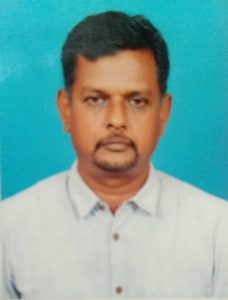 Dr. M. Marudhu Ramachandran,
UG Dean (i/c)
e-mail: nisug2022@gmail.com
*** Copy of Approval obtained for UG Course (B.S.M.S) and PG Courses (MD Siddha) from National Council for Indian Systems of Medicine (NCISM) ***
** Details of students admitted for B.S.M.S. UG Degree Course for the Academic year 2022-23 **
This Institute is affiliated to The Tamilnadu Dr. M.G.R. Medical University, Chennai and it follows the syllabus and curriculum approved by the National Council of Indian System of Medicine (NCISM). The Institute is conducting M.D Siddha programmes in 8 specialties and Ph.D programmes in 6 Specialties. The Institute is also conducting various research projects, internship programmes, teachers training programmes, seminars and workshops from time to time.
During the Academic year 2022-23 the NCISM has given approval to start the Bachelor of Siddha Medicine and Surgery (BSMS) programme with an intake of 60 seats.
Accordingly, the reservation has been fixed as followes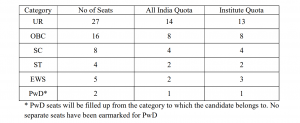 Eligibility for admission
1) Admission will be done based on the NEET Score, reservation norms of Govt. of India and as per the AACCC, NCISM and The Tamil Nadu Dr.MGR Medical University regulations.
2) Candidates who have been made ineligible by AACCC, due to their non-reporting to previous rounds of counseling / any other reasons are not eligible to get admission to the BSMS
programme conducted by this Institute.
3) Candidates should have studied Tamil as one of the subjects in 10th or 12th Standard. Candidates who have not studied Tamil shall have to study Tamil as an additional subject during the First Professional B.S.M.S session for 18 months
4) The candidate should be a citizen of India (Not applicable to students from foreign countries)
Admission Procedure
1) The Merit List of candidates will be prepared based on the NEET Score and reservation norms of Govt. of India the candidates and published in the institute official website
2) The First 30 candidates in the merit list will be instructed to report to the Institute with the originals of all the relevant documents.
3) If any seats are lying vacant after the cut off date the vacancy List will be updated in the Institute website till the admission process is closed (as per the given by the government time to time).
4) If any candidate discontinued the degree programme after the cut off date he/she will have to pay a penalty of Rs. 2,50,000/- (Rupees Two Lakhs Fifty Thousand only) for leaving the course. The fees paid by them at the time of admission to the BSMS programme of this Institute would also be forfeited in such cases