OUT PATIENT DEPARTMENT (OPD)
SERVICES
Ayothidoss Pandithar Hospital is a 200 bedded Hospital attached with National Institute of Siddha is providing health Care Services through Siddha system of medicine.
The OP department has started functioning from 13.10.2004 and the treatment is being given to the patients free of cost at OPD and IPD. Semiprivate Air conditioned special wards are also available for which payment is applicable. Paid OP services also available.
Faculty members, Medical Officers and Post Graduate Scholars of various departments provide consultation and treatment to more than 2000 patients daily on an average.
Out patient consultation are available on all 365 days of the year.
PATIENT REGISTRATION
OPD registration is done at the New registration counter with a minimal charge of Rs 20/- for the first visit.
During each subsequent visit patients are charged Rs 10/- towards registration at old registration counter.
There are about Eight registration counters are functioning.
Separate counter for Paid OP registration made available
A help desk is available in the out-patient premises for guiding the patients.
GENERAL OP
| | | |
| --- | --- | --- |
| | Registration Time | Consultation Time |
| General OP | 7.55 a.m to 12.00 noon | 8.00 a.m to 12.00 noon |
PAID OP
Registration Time
Consultation Time
Morning OP
7.55 a.m to 12.00 noon
8.00 a.m to 12.00 noon
Evening OP
(Monday to Friday)
5.00 p.m to 7.00 pm
5.00 p.m to 7.00 pm
SPECIAL OP (SPECIAL OUT PATIENT CLINICS)
PAID OPD:
Morning Paid OPD is conducted on all seven days in a week
Evening Paid OPD is conducted on week days only (Monday – Friday) for the benefit working people and who are all coming from long distances
Consultation including 15 days medicines charges of Rs 500/- for first visit and Rs 450/- for revisits will be charged from every patient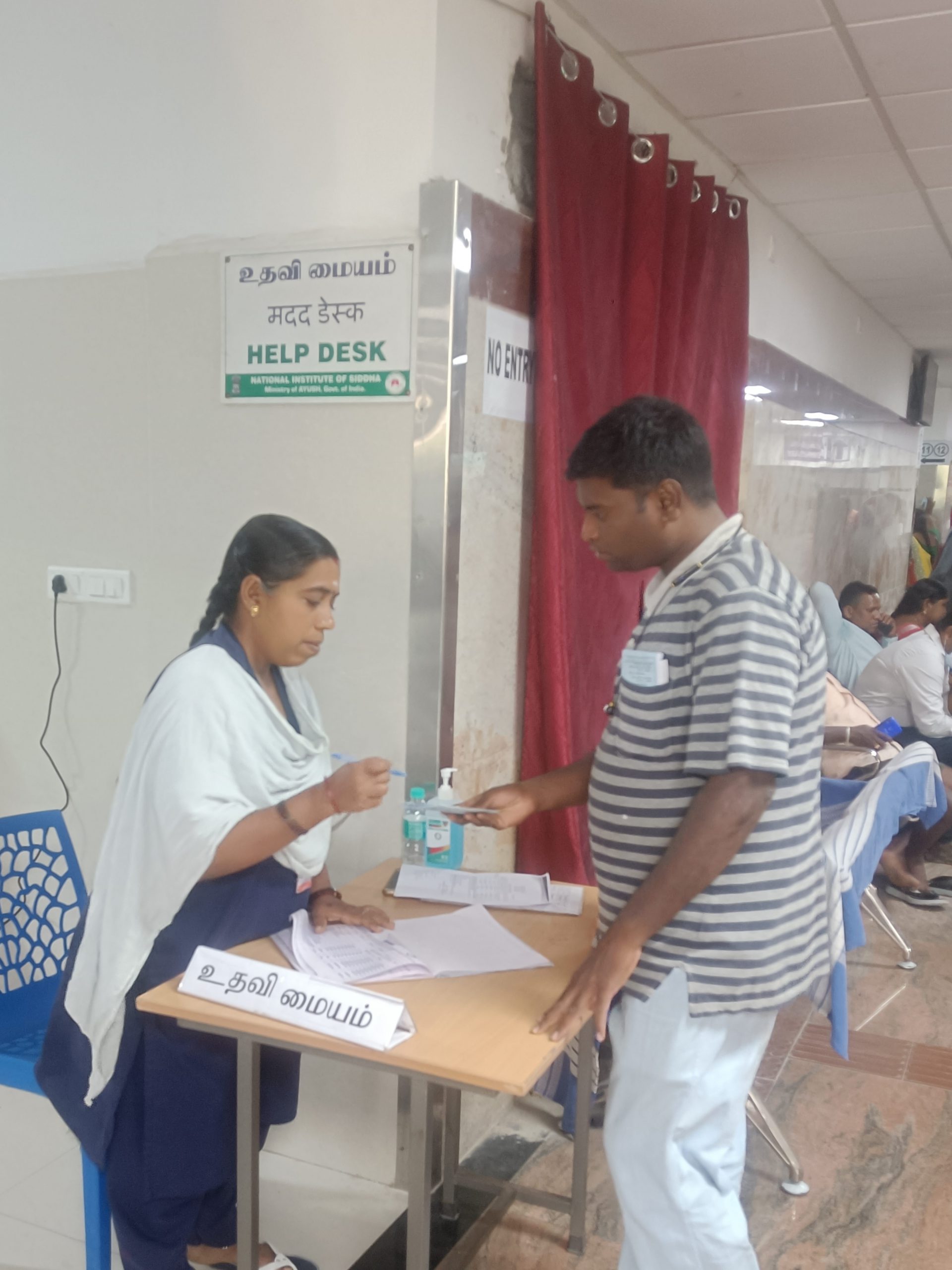 CONSULTATION:
Patient by enquiring help desk provided in the reception can visit the respective consultation room relating to their disease condition.
Patients are attended on first come first serve basis. However out of turn consultation may be provided in case of emergency.
For consultation, all the doctors including senior faculties are available in each department.
Proper consultation is provided by the PG scholars of individual departments under the supervision of the Head of the department/faculty concerned.
After needful examination and consultation the patients are directed to follow a line of treatment recommended by the consultant i.e. Internal medicine prescription, required External therapy and  requisition for various Investigations like Hematology, X ray, ECG etc.,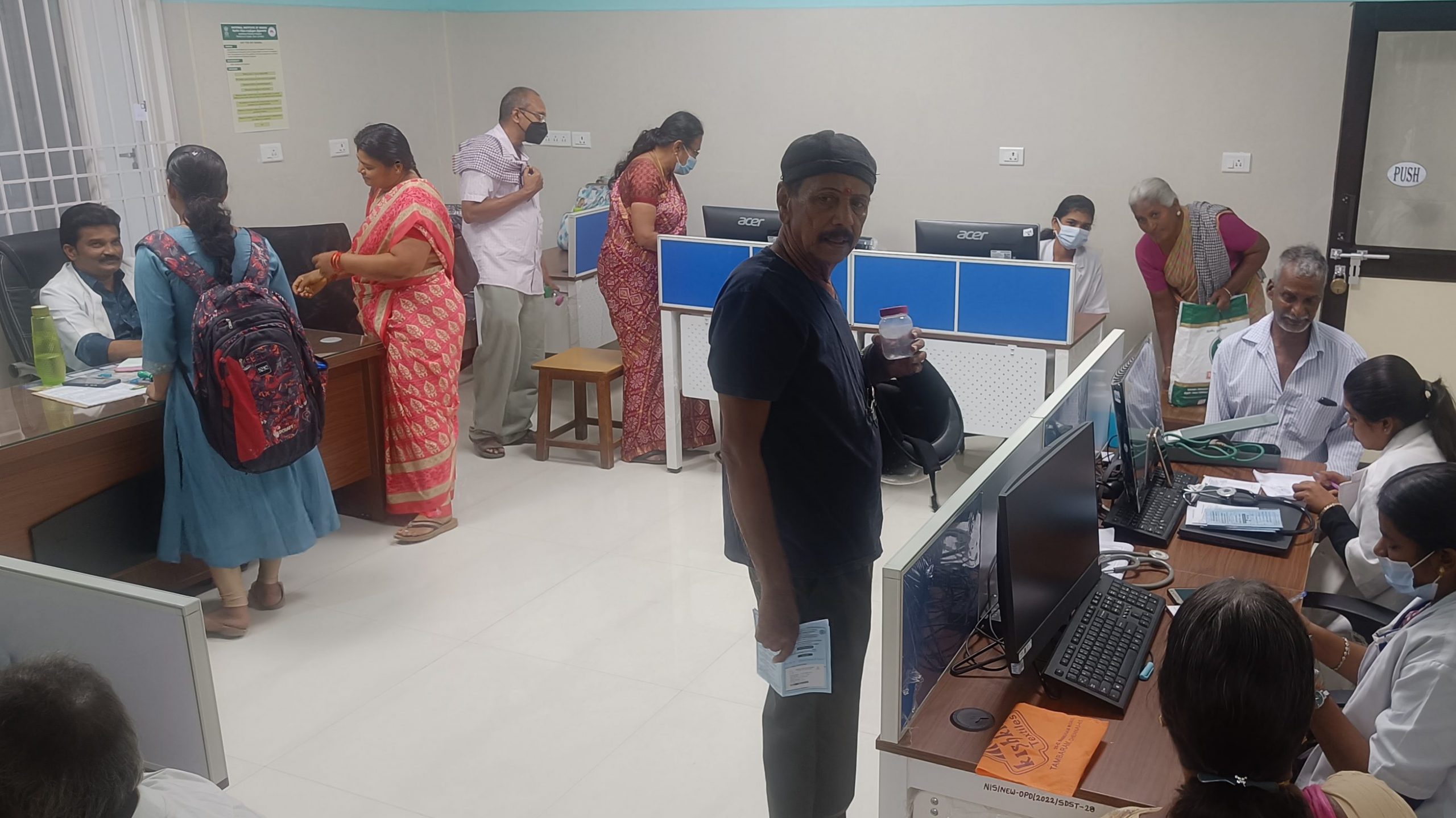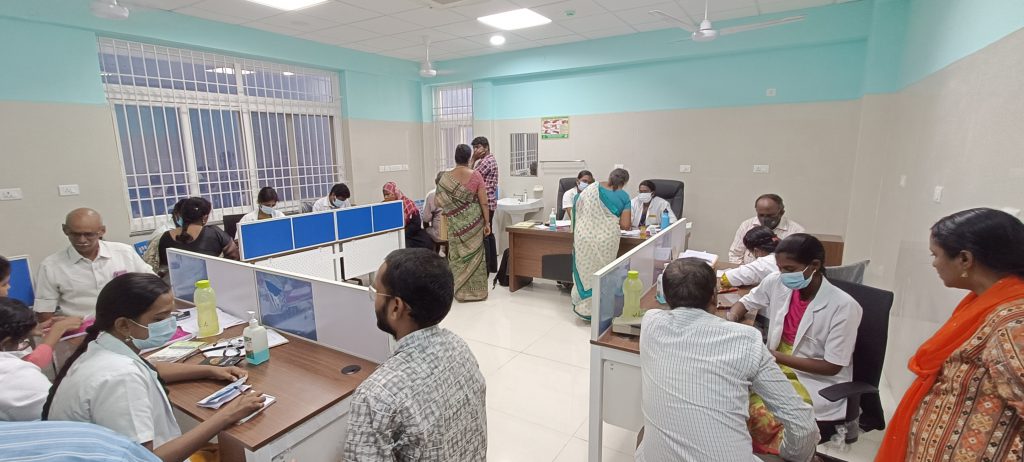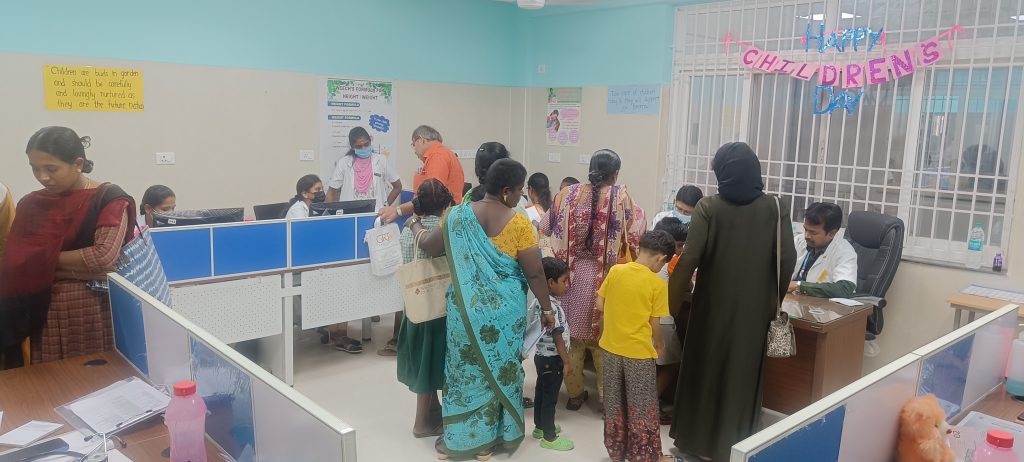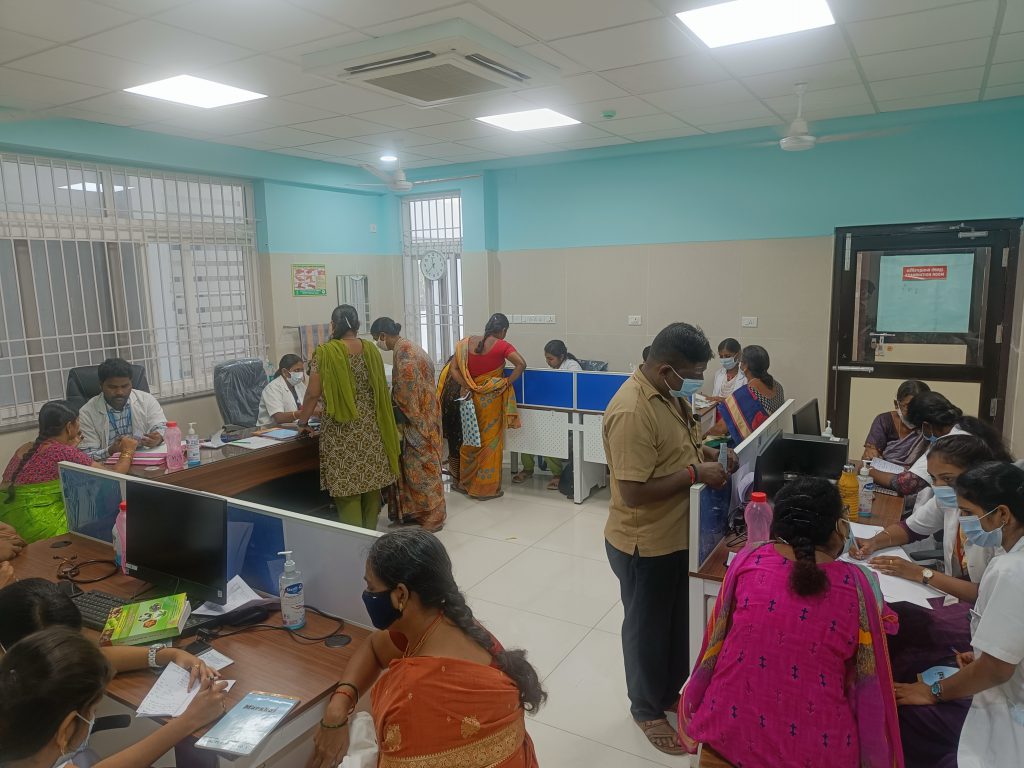 INVESTIGATIONS:
After OPD consultation, the treating doctor fills up the necessary requisition forms for various investigations and directs the patients to concerned departments.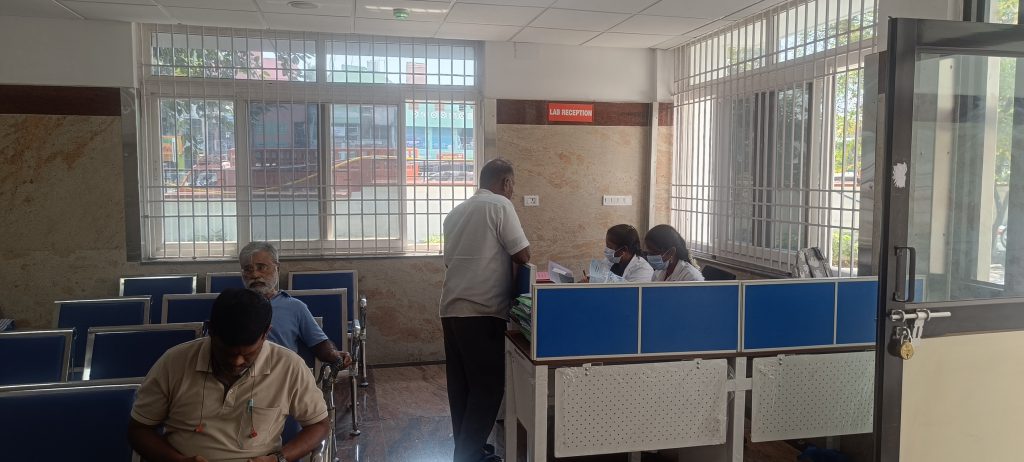 AVAILABLE INVESTIGATION FACILITIES:
Routine blood investigations, Sputum, Urine, Stools and Some Special investigations are performed.
BLOOD INVESTIGATION:
Separate clinical labs are available for Biochemistry, Clinical pathology and Micro biology with well equipped Instruments and qualified & trained laboratory professionals.
LABORATORY SAMPLE COLLECTION: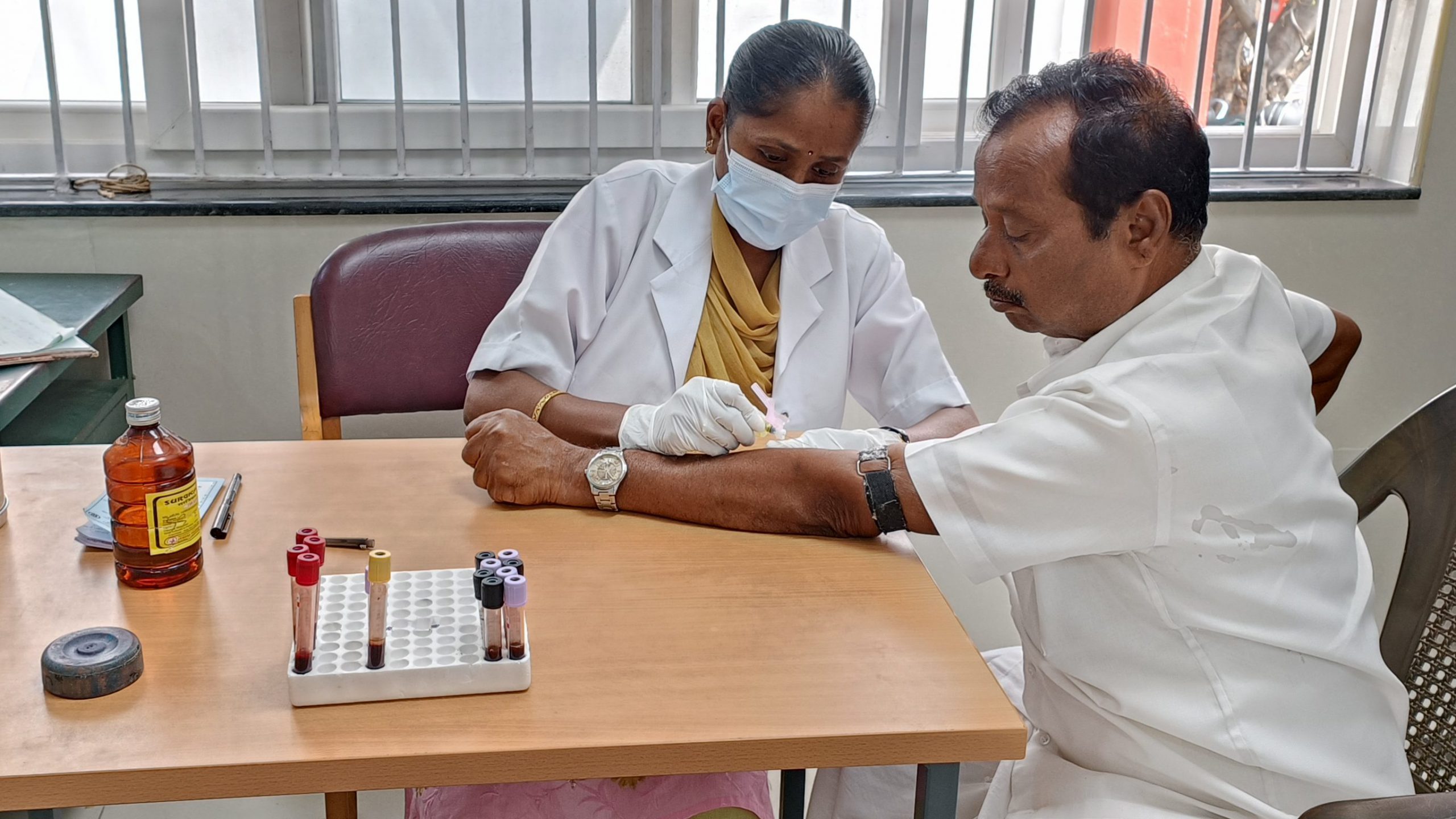 Sample collection centre is available in the New OPD block adjacent to the hospital office.
Timings: 8 am – 12 noon.
Report for the tests are made available on next day.
For fasting Blood Sugar examination patients has to report in empty stomach between 8:00 am to 9:00 am.
MICROSCOPIC EXAMINATION
NEERKURI – NEIKKURI (OIL ON URINE SIGN)
OIL SPREADING PATTERN IN URINE (SIEVE LIKE)
OIL SPREADING PATTERN IN URINE
OTHER INVESTIGATIONS:
X-RAY
X ray investigation facility is available with well trained and qualified technicians with Radiologist opinion at OPD hours.
X RAY INVESTIGATION
ULTRASOUND
Diagnostic imaging modality based on the application of ultrasound (i.e. transmission,reflection and reception of high frequency sound waves)
Used to examine the soft tissues inside the body and also monitor the blood flow in accessible vessels and thereby used to diagnose a variety of medical conditions.
Various USG s done:
Abdomen – complete,upper, lower, Pelvis, Follicular study, Neck, Transe Vaginal Scan (TVS), Obstetrics, Neuro sonogram, Musculo Skeletal Scan (MSK), Breast, Doppler of upper, lower limbs artery and venous, Carotid doppler, Renal etc.
User charges:
Pelvis / Kidney Ureter Bladder Rs.300/-
Abdomen/Trans Vaginal Scan Rs.400/-
Follicular Study s Rs.400/-
Obstetrics Rs.400/-
Small parts Rs.400/-
Arterial Rs.700/-
Venous Rs.700/-
Carotid Rs.900/-
Renal Rs.900/-
SEX DETERMINATION OF FETUS IN UTERO IS ILLEGAL AND IS NOT PRACTICED IN THIS CENTRE.
ECG
ECG investigation facility is available with well trained and qualified technicians at OPD hours.
ECG INVESTIGATION
SPIROMETRY (PULMONARY FUNCTION TEST):
The Pulmonary Function Test (PFT), also commonly known as a Breathing Test, is designed to measure how well your lungs are working.
PFT MAY BE PRESCRIBED IN THE FOLLOWING SITUATIONS:
Asthma, Smoker, Occupational lung disease, Restrictive lung disease, Unexplained cough > 3 months, Unexplained dyspnoea, Diaphragmatic function, Neuromuscular diseases ( to see for involvement of respiratory muscles), Fitness for surgery, Drug efficacy for non infectious respiratory ailments,
PFT INCLUDES ONE OR ANY COMBINATION OF THE FOLLOWING:
Spirometry, Spirometry with bronchodilator, ROCC, ROCC with bronchodilator, Respiratory muscle function assessment
GENERAL INSTRUCTIONS BEFORE COMING FOR TESTING:
1.Fasting is not required, but avoid eating a heavy meal at least 2 hours before test.
2.Depending on the type of tests, you may be asked to withhold certain medication.so kindly bring your list of medications
3.Wear loose comfortable clothing.
4.Do not smoke at least ONE hr before test.
5.Do not consume alcohol atleast 4 hrs before test
6.No strenuous exercise 1 hr before test.
CONTRAINDICATIONS FOR TESTING
Testing should not be done if the subject has or reports any of the following:
1. Heart attack – last three months
2. Chest or abdominal surgery – past 3 months
3. Eye surgery – past 1 month
4. Pregnant woman – last trimester of pregnancy
5. Active case of pulmonary tuberculosis
6. any other co‐morbidity (such as unstable angina or pneumonia) that, in the opinion of a local clinician, may affect the performance of the test or impact the volunteer's safety .
TIMING OF TESTING :
The test may take anywhere between 20 minutes to one hour depending on the test prescribed.
The test will be done from 8 am till 12 noon with prior appointment only.
BEFORE YOUR TEST
Be prepared to tell PFT Technician about :
1.What medications you are taking: including usage of any oral / parenteral medication, inhalers and nebulizers if any.
2.Allergies to medications;
3.Smoking history including how many years you smoked and how many packs per day;
4.Occupational history for potential exposures.
DURING YOUR TEST
You will be asked to sit straight in a stool and breathe through a mouthpiece. The PFT Technician will instruct you step by step throughout the tests.
AFTER YOUR TEST
You may return to your normal activity. The PFT doctor will evaluate your studies and a report will be prepared for you to take.
DISPENSARY: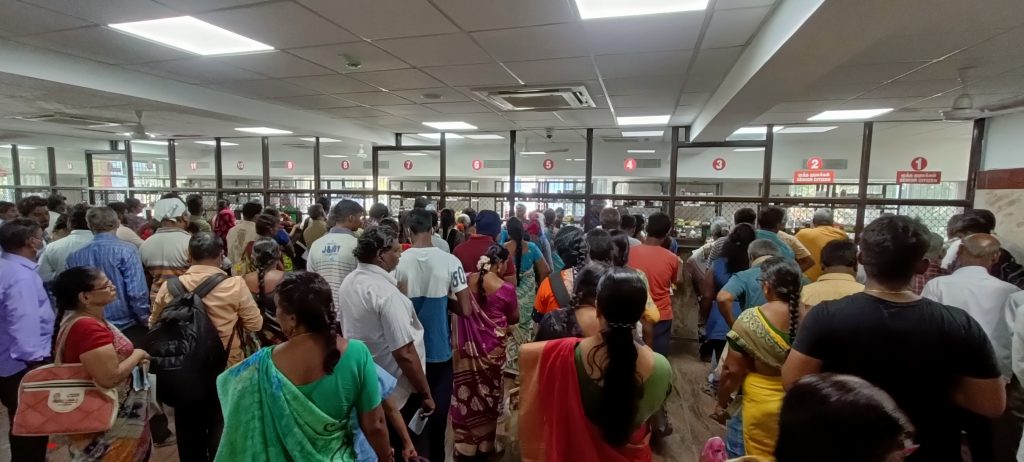 Patients can collect the prescribed medicines from the dispensary counters situated next to OPD.
There are 18 counters available for dispensing of medicine.
Among them two counters are running separately for Senior citizens and one counter for Paid OP patients.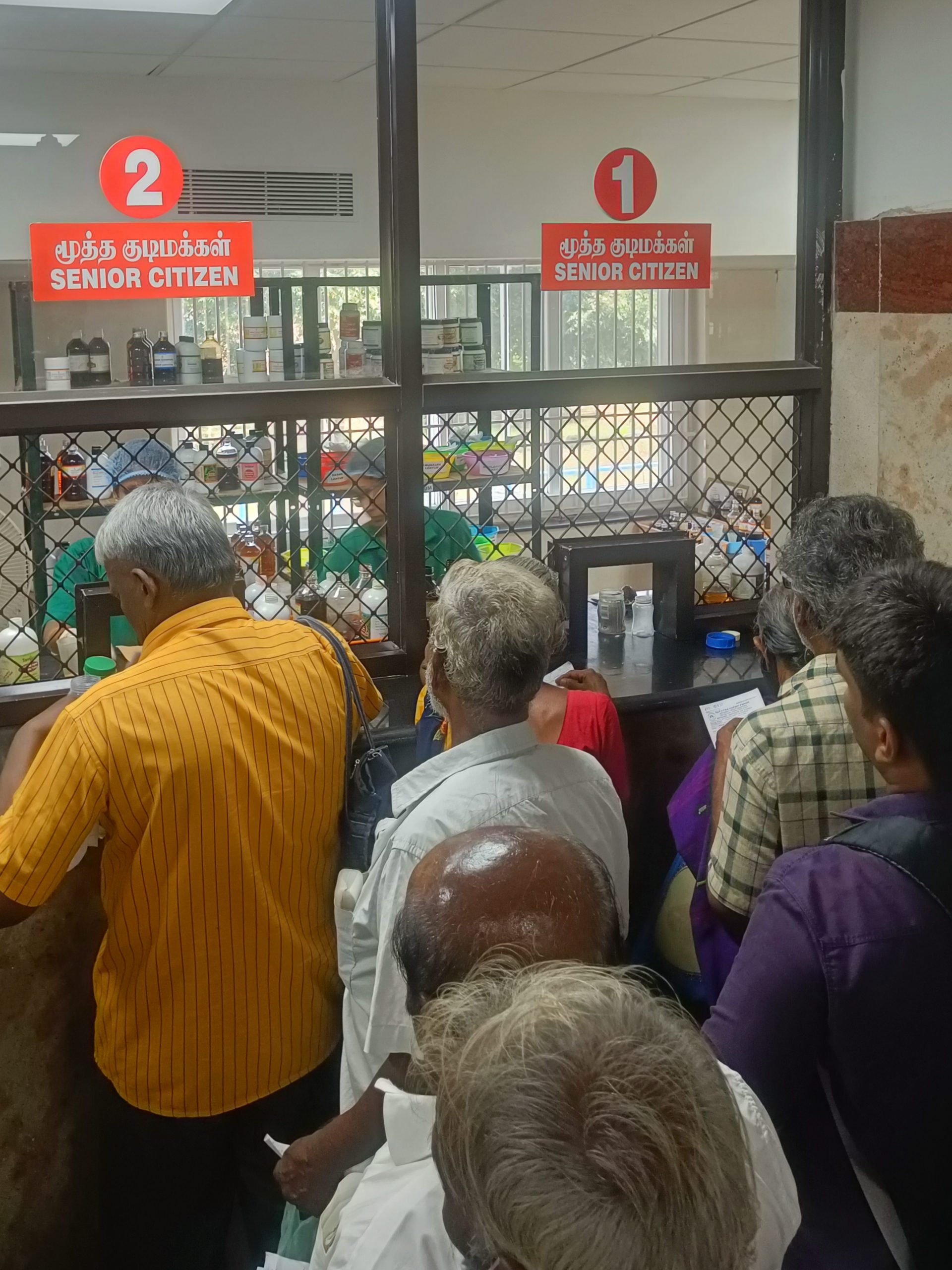 Medicines are dispensed by trained and qualified pharmacists.
After getting medicines the patients can approach the doctors for clarification about consumption.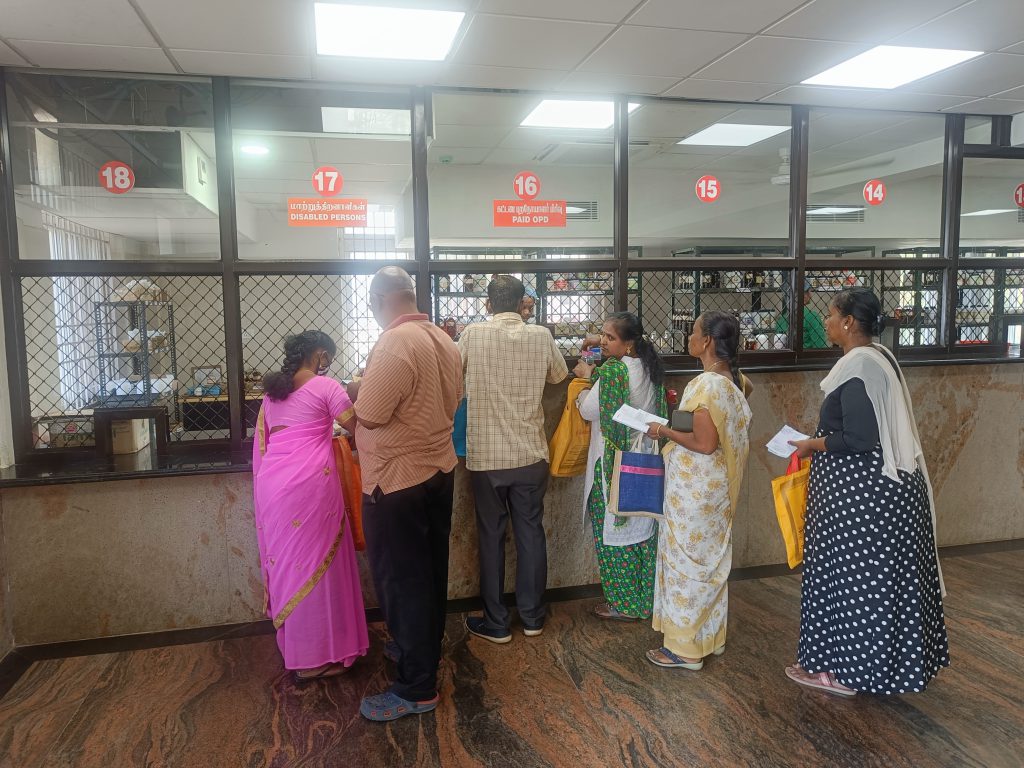 HOSPITAL ADMINISTRATIVE CONTACT:
Hospital Superintendent (I/C) : Prof. Dr.G.J. Christian MD (S)., Ph.D
Deputy Medical Superintendent : Dr. Radhika Madhavan MD (S)
Hospital Enquiry Phone no: 044-22380789 ; e-mail: nishospitaloffice@gmail.com